Chief Medical Officer (CMO)
Adam J. Duhl, MD.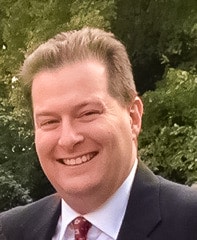 Adam J. Duhl, MD has been the perinatologist, chief medical officer and owner of Total Sono, LLC since its inception in 2010. Dr. Duhl attended medical school at the University of Connecticut, performed his OB/GYN residency at Pennsylvania Hospital in Philadelphia, and completed a fellowship in Maternal-Fetal Medicine at the Johns Hopkins Hospital in Baltimore. His primary research interests throughout his academic career entailed diagnosis and treatment of women with thrombophilias in pregnancy, cervical length ultrasound in detecting preterm labor, the utilization of telemedicine and telesonography to improve healthcare access to underserved patients, and ethics education for OB/GYN residents nationally. Dr. Duhl organized over 20 national ethics educational retreats for OB/GYN residency programs as an initiative to fulfill the OB/GYN Residency Review Committee's requirements for ethics training in the curricula for OB/GYN residencies. Dr. Duhl has also served as the Chair of multiple hospitals' ethics committees over his career.
Dr. Duhl served as a perinatologist and residency program director at Allegheny General Hospital in Pittsburgh from 2000 to 2003 and as the director of Maternal-Fetal Medicine at Mercy Hospital of Pittsburgh from 2003 to 2008. In 2009 he became the Director of Maternal-Fetal Medicine at Wilkes Barre General Hospital in Pennsylvania before moving to the New York/New Jersey area in 2010 to start Total Sono, LLC and to become the Director of Maternal-Fetal Medicine for Westchester High Risk Obstetrics in Bronx/Yonkers, NY where he worked from 2010 to 2019.
Our Ultrasound Technologists
All of our ultrasound technologists are highly skilled, certified individuals who are certified by the American Registry for Diagnostic Medical Sonography (ARDMS), as well as Nuchal Translucency (NT) and Nasal Bone certified by NTQR or FMF. They have extensive experience performing all types of OB/GYN studies.
All Total Sono sites are certified through the American Institute of Ultrasound in Medicine (AIUM), and we employ ultrasound technologists who are ARDMS certified.
Our Network of Maternal-Fetal Medicine (MFM) Specialists
All of our obstetrical ultrasound studies are analyzed by board-certified perinatal specialists who are double boarded in OB/GYN and maternal-fetal medicine.
Our On-Site Patient Care Liaisons
Our patient care liaisons are extremely knowledgeable and are highly trained in guiding patients through the administrative process that occurs prior to receiving the various types of ultrasounds that Total Sono offers. They are on site to check patients in and complete prior authorizations for ultrasound services.
Our Billing Specialists
Our billing specialists manage all of the medical billing for patients as well as assist patients with any questions or concerns they may have regarding medical claims and/or payments. They are meticulous in patient management, keeping patient information updated, generating invoices and processing payments.
Work With Us
Total Sono is more than just your average MFM practice. We combine comprehensive ultrasound technology with outstanding patient management to provide your care team with high quality ultrasound services that you and your patients can trust. Work with us today.
HAVE A QUESTION?
Complete the form, and we will contact you.
This form serves as a request for general information pertaining to Total Sono. To help protect our patients' privacy and comply with HIPAA regulations, please do not use this form to transmit confidential healthcare information. For questions/concerns related to patient information (including but not limited to: billing, medical questions/advice, etc.) or to reach a member of our team, please call us at: (888) 501-0937 so that we may connect you with the appropriate team member.